There is something quite extravagant when it comes to Large Bold furniture and Homeware pieces. It brings a sense of luxury and can even bring in a hint of surrealism to your interior. Just one or two pieces of this style is all a room needs for a big statement. I have focused on everyday lamps in this case.
Here are some examples:
These oversized Bedside lamps make this room look opulent, more so than make this room look smaller.
These two Large pendant lamps hanging low over the desk area gives this office a sense of quirkiness yet sophistication.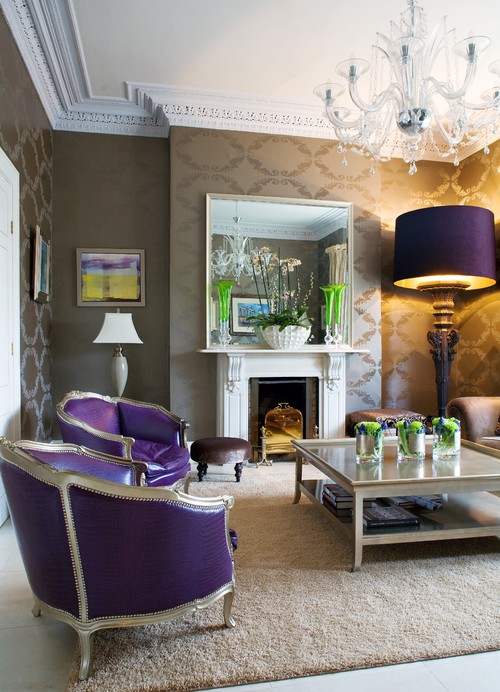 This large floor lamp with oversized shade gives this room a style of contemporary meets classic.
If you like a bold luxury statement in your home then this is a piece for you! The SILOM Lamp! This beautiful piece has just arrived at Trilogy straight from the Netherlands, Europe. Finished in black nickel with an oversized black sheer Shade. The size is a large 1200 high x 600 wide. The classic shaped base and wide shade gives it that luxury surreal look that would lift any small or large room with a hint of sophistication!
This is how our exclusive SILOM lamp can create that luxury statement in your home.
I have set the Silom Lamp together with our new Loft three seat Sofa which works fantastically together. Creating a more contemporary look with monochrome colours. The lamp being proportionally larger than usual which makes the Loft Sofa look somewhat small. Somehow it gives that sense of luxuriousness and sophistication.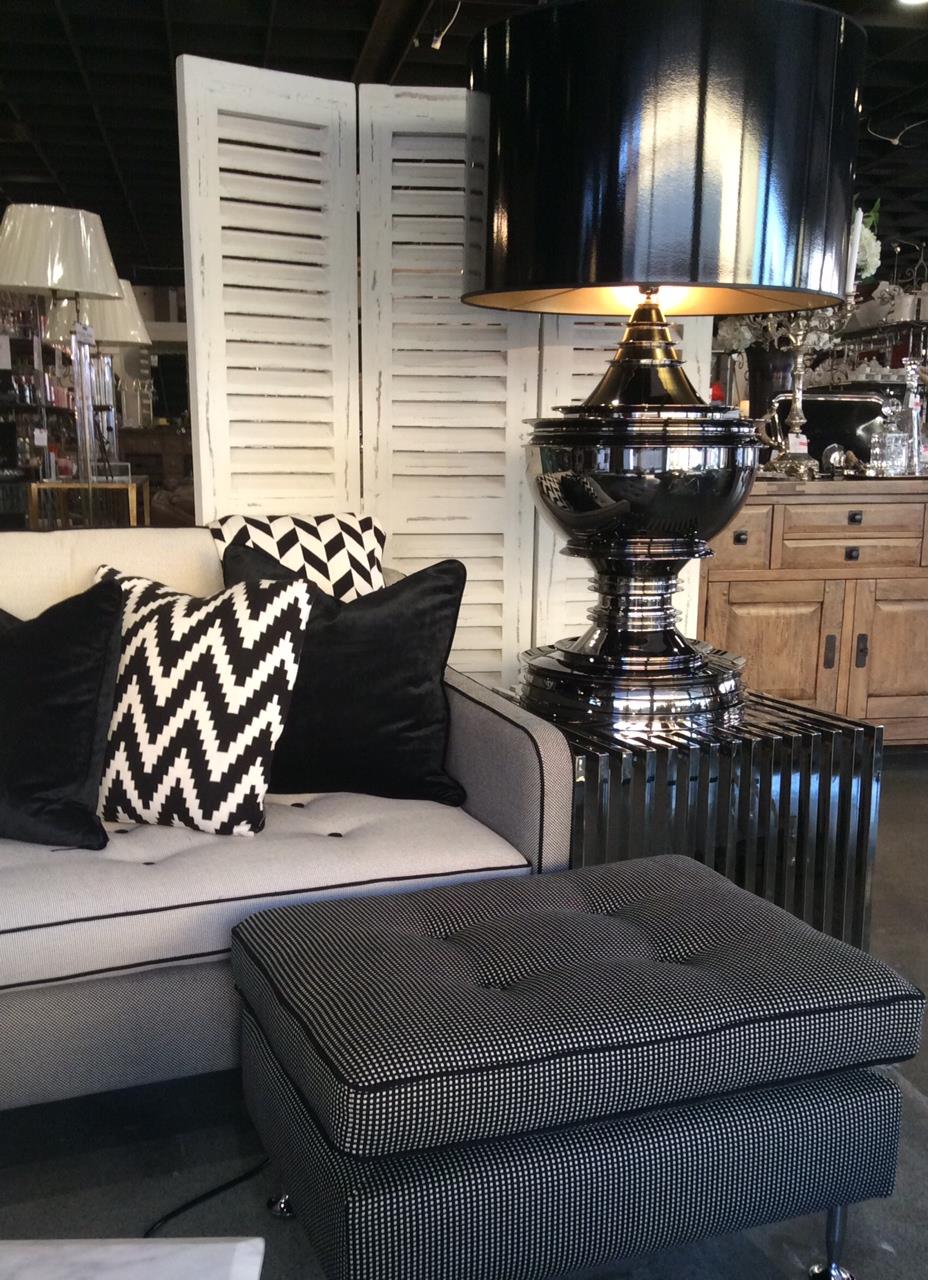 See you next time for some more fabulous design ideas and trends!
Dorien
Interior Designer