We are in Love with Monochrome and Gold interiors this season!! This is a luxurious colour palette! This combination is fabulous if you love elegant and opulent interiors or even if you like the open airy contemporary spaces. You can create this timeless look by introducing accent gold pieces into black, white or grey interiors, whether it is with paint, homewares, lighting, wallpapers, tiles, mirrors, art, etc…
Below are some inspiration examples.
Create this stylish look with Trilogy's beautiful furniture, homewares and soft furnishings!!! By introducing some greenery to this colour palette it will also keep the look fresh and contemporary!!
Enjoy…
Mont Blanc Gold Nest of 2 Side Tables//Christian Lacroix Cushion//Outdoor Umbrella//Gloss Black Anduze Pots.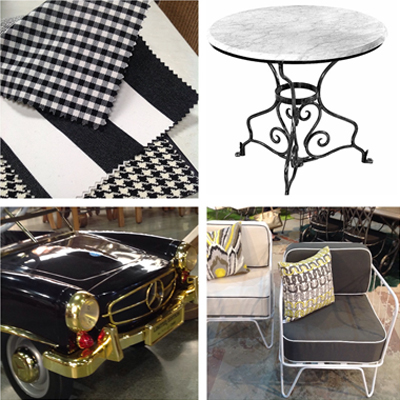 Soft Furnishing Fabrics Indoor & Outdoors//La Tour Table Base with Carrera Marble Top//Limited Edition Mercedes Children's Car//Chanel Rope Chairs.
Luxury Black Italian Cow Hide//Gold Leaf Louis Salon Carver//Crystal Chandelier//Christian Lacroix Wallpaper.
Gold Leaf Oval Mirror//Chanel Rope Chair//Mosman 3 Seater in White//French Gold with Glass Windlight.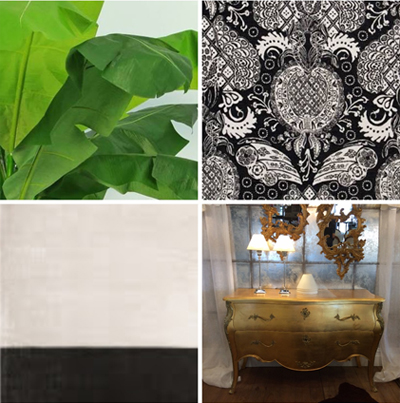 Green Banana Leaves//Christian Lacroix Fabric//Designers Guild Rectangle Rug//Gold Leaf 2 Drawer Commode.