Let's get inspired with some Christmas tablescape settings!! Whether it be for just 2 or 10 guests or more, having a Christmas feast set on a wonderfully displayed dining table is always a treat and creates an extra festive cheer!
Get creative with some inspiration pictures below…
Below are more inspirational images of Trilogy's very own festive tablescapes…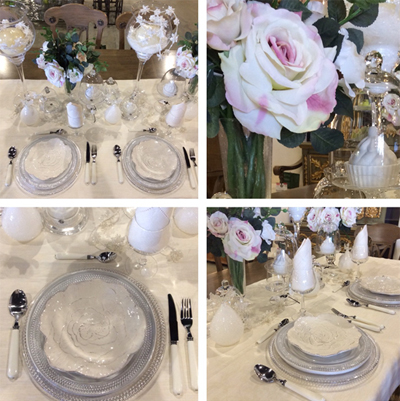 Decorate minimal or extravagant, you will defiantly have fun setting up your very own table…. ENJOY……
(All of the above Trilogy Tablescape images are available at our Claremont Showroom for you to purchase…)
Have a Merry Christmas!!!
Until next year.
Dorien Copejans