I believe a home does not have to be "ultra modern" or "strictly traditional", it can be an eclectic mix of old meets new, showing individuality and character, whilst keeping up to date with exciting new designs. Trilogy's unique look is exactly this! Defined by combining traditional furniture pieces with vibrant contemporary furnishings, lighting, artwork and homewares. Mastering this look in your own home can be difficult, as all aesthetics need to balance perfectly in order to achieve the harmony between traditional and contemporary.
This breathtaking "1928 Spanish Colonial Style Castle" renovated and owned by Interior Designer Paula Caravelli has just that perfect balance. This amazing home in Long Island north shore NY, was discovered almost a decade ago by Paula and her husband. They embraced the buildings architectural features instead of covering them into an ordinary modern build. The interior rooms are detailed however uncluttered creating a crisp and clean look. This is a key factor to consider when mixing old and new designs together.
The use of bold yellow pops of colour mixed with soft hues contrast beautifully with antique furniture and oversized modern artwork. Positioning design accents like a vintage chair alongside an ultra modern curved console add an exciting point of difference. A large painted mural, which was original to the building, brings a sense of history and overwhelmingly anchors the main sitting room. Contemporary additions such as the floor lamps, homewares and furnishings create a buzz of excitement in this space.
Read the complete article about this property featured in the Architectural Digest here.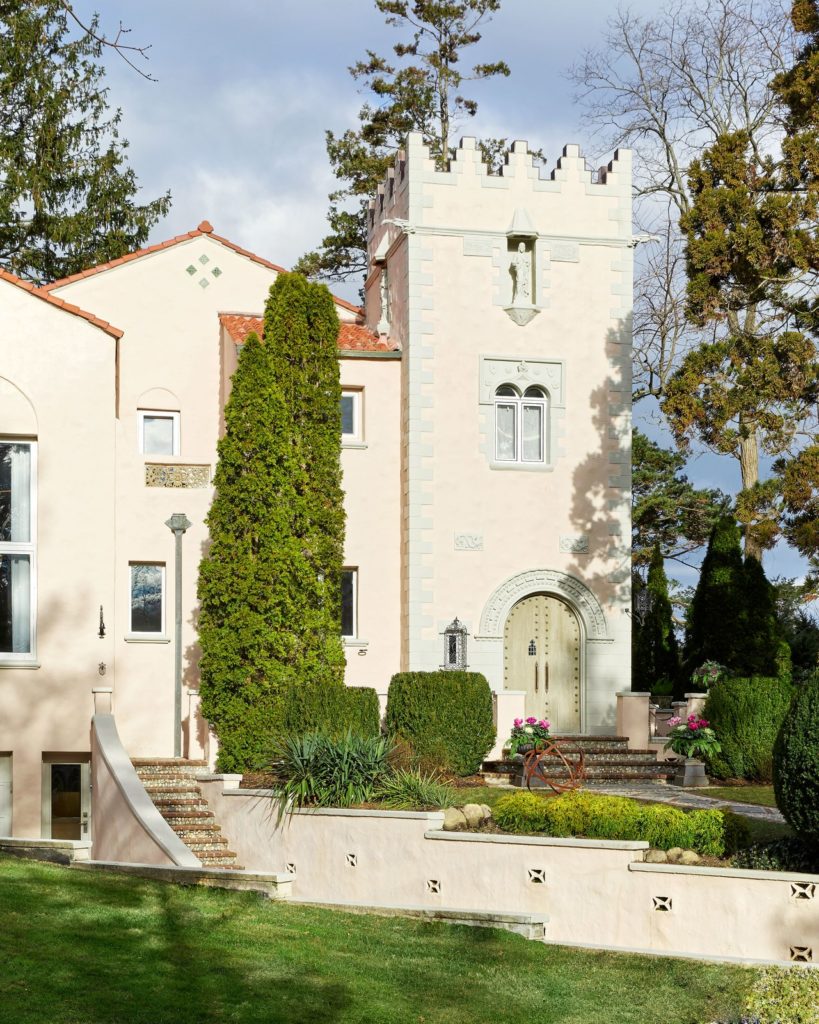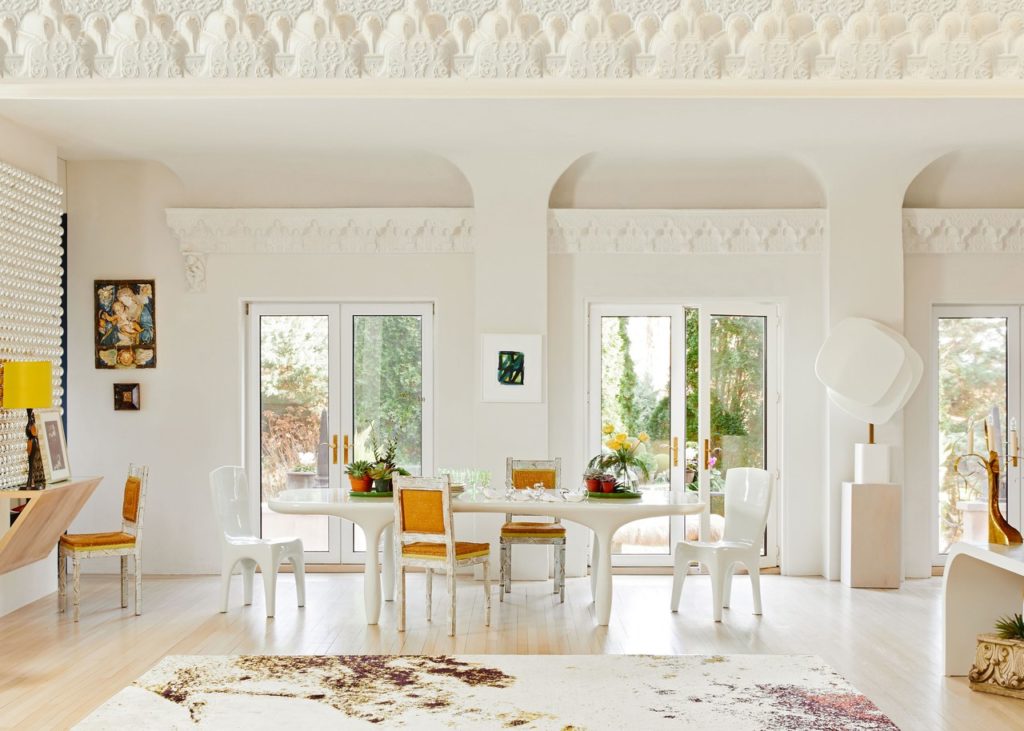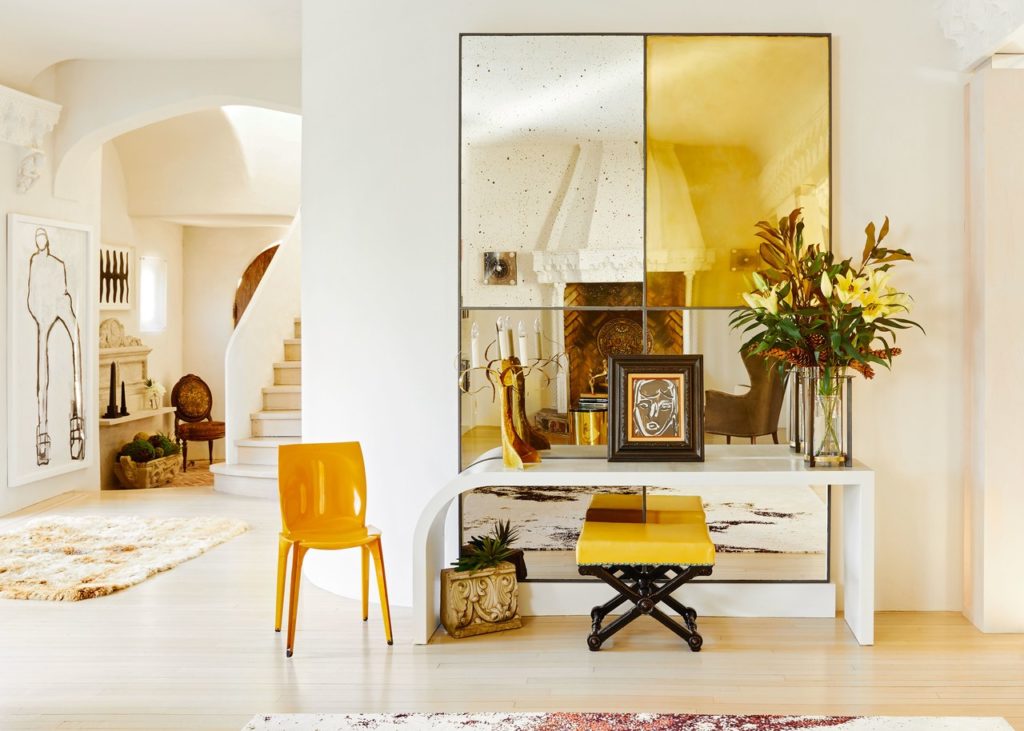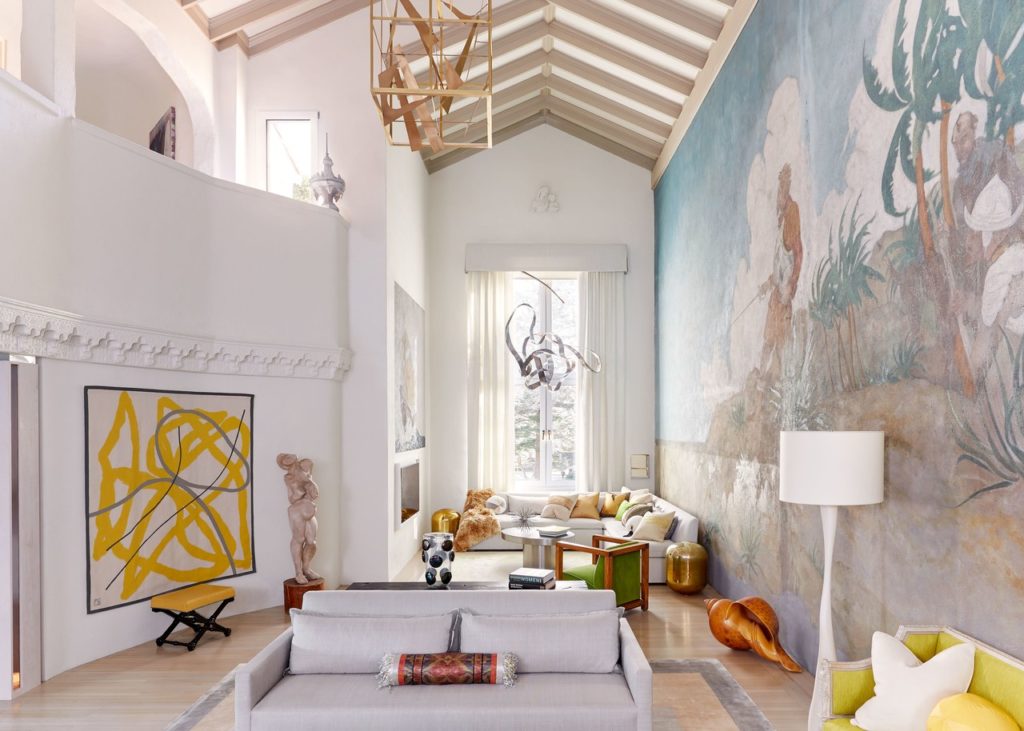 Get creative with wonderful combinations of "traditional meets modern" at Trilogy. Pair scenic wallpapers with contemporary homewares, feature lighting and traditional furniture pieces.
Get this style at Trilogy.